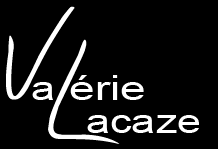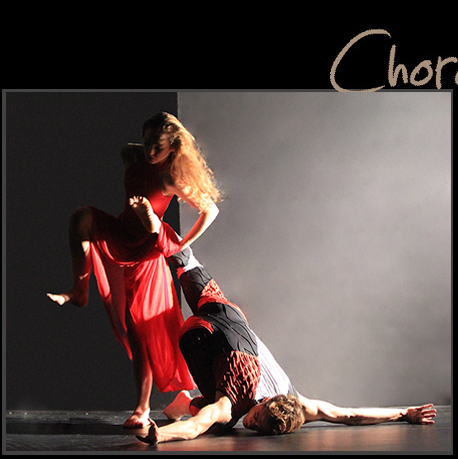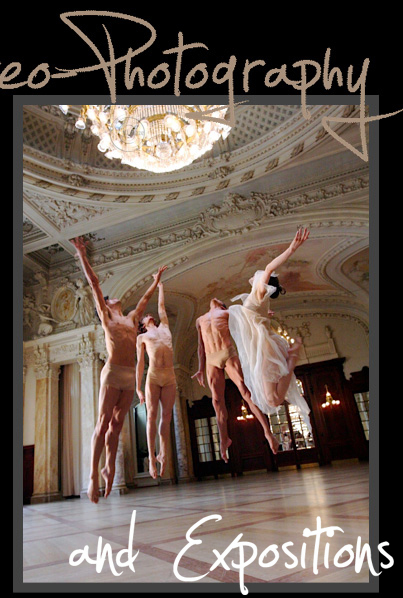 "The principle of choreo-photography is the association of choreography and photography, my two professions. I create shootings which I prepare like choreographic research: the themes, the music, the costumes, the stage design and the decor. I then carry out a shooting session which may last several hours non-stop, and during which I lead the dancers as we go along. I am interested in the photography of movement because movement is Life in its truest sense. I am guided almost instinctively by the dancers' vital pulsations which I perceive instantly or even anticipate."
" Le principe de la choréo-photographie est d'associer mes deux métiers, la chorégraphie et la photographie. Je crée des shootings que je prépare comme des recherches chorégraphiques: thèmatiques, musiques, costumes, scénographie, décors ... j'engage ensuite un shooting qui peut durer plusieurs heures sans interruption pendant lequel je guide directement les danseurs. La photo du mouvement m'intéresse car le mouvement est le sens propre de la Vie. Les pulsations vitales des danseurs que je ressens instantanément, voire même que j'anticipe, me guident presque instinctivement."

" Pure "
With the gorgeous dancer Charlotte Landreau, soloist of the Martha Graham Dance Cie in New-York.
"Pure"
Avec la magnifique danseuse Charlotte Landreau, soliste de la Martha Graham Dance Cie à New-York.
"Ombres et lumières" "Shadows & lights"

Website & logo created by Valérie Lacaze - Copyright 2013